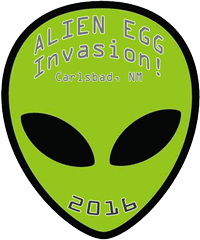 Carlsbad KOA, Carlsbad, New Mexico • 2016

BREAKING NEWS: A convergence of egg-like pods headed to the SE sector of New Mexico during the first weekend of May, 2016. This was an one-of-a-kind anomaly! Plenty of aluminum foil and glowing light covered the base for an eggstraterrestrial gathering in the Land of Enchantment.
Aside from the celestial storm encountered on Friday night that postponed the carbon burning of gooey substances, the mission went as planned.

The Mothership lost one of its scouts on an unplanned assignment during the storm, but small earthlings captured it. Our representative was held captive for two days under a space rock, and was finally returned to the Mothership, severely emaciated. We thank the host planetary guard for his recon efforts.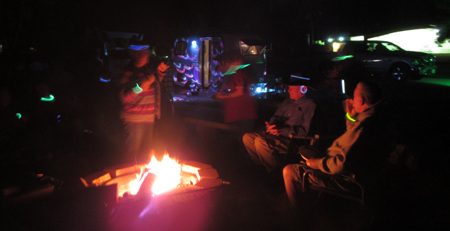 We accomplished much exploration and research during the invasion, but the most fascinating item was the hatching of an Alien egg. The biohazard seal has been broken on the container, so there may not be an end to this research…
The South East region of New Mexico has a cosmos of activity awaiting your visit. You can journey to the bowels of Earth in the morning, go light years and galaxies away in the afternoon, and stargaze through a telescope in the evening near a campfire.